My passport hit its expiration date, so it has been replaced. I looked back at the little book with fondness, and not just because then, we were allowed to smile in our passport photos, as opposed to the mug-shot expression they want now. In 2004, I went to Zurich for The Economist to profile Gerd Binnig, Nobel Prize-winning inventor of the scanning tunneling microscope, and his clever, playful partner in building the microscope, Christof Gerber. I also got a scoop about Millipede, an IBM Research effort led by Binnig to build nanoscale computer memory. The Millipede project is dead (so is the publication I wrote about it for, Small Times). But Binnig's startup effort to build a creative computer, Definiens, is still going, and is focused on life care and health sciences. (Definiens, a cognitive networking system that emulates the human brain, now sounds a bit like a trailblazer for IBM's Watson, though I doubt Binnig had anything to do with Watson.)
Next trip in the book came in 2007, to Cambridge, England, home of the Templeton-Cambridge Journalism Fellowships in Science and Religion.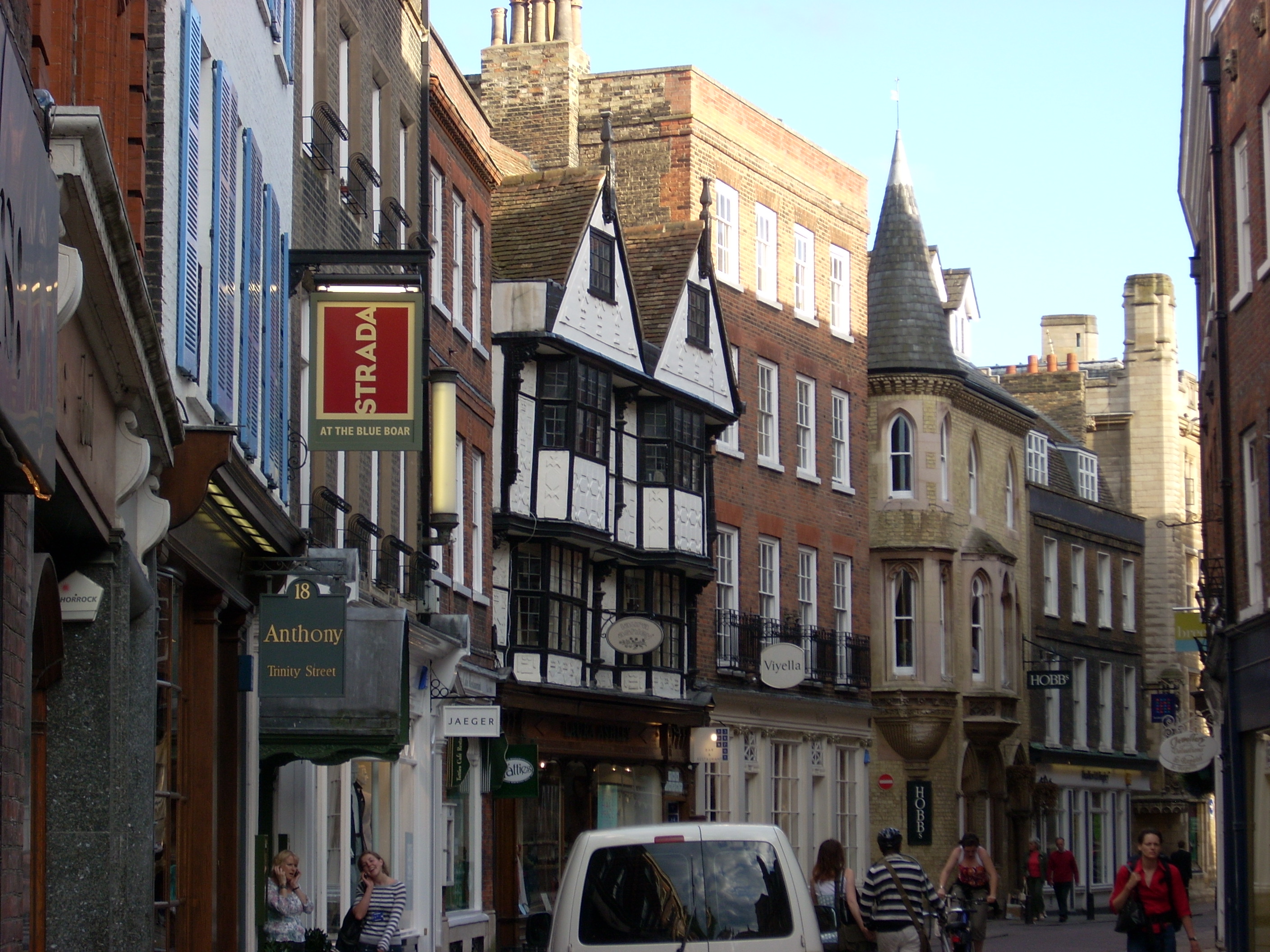 That was an incredible two months of powerhouse intellectual stimulation and debate in daily seminars led by some of the world's leading researchers in science and religion. We spent two weeks in Cambridge, five weeks back at home researching a project, and then a week in Cambridge to present our research. In Cambridge, we ate superbly, sumptuous dinners in swank college dining halls and terrific local restaurants.
Our time out of lectures included excellent activities: tours of the university by a medieval specialist, and of the Cambridge Botanic Garden, on the grounds where Darwin walked with his mentor and began the observations that would lead him to develop his theory of evolution. A magical Trinity College Singing on the River event on a glimmering early summer evening. Evensong at King's College. We had a crack at punting (I went in circles). We attended Fraser Watt's Goth Eucharist and hoisted libations at the Eagle in homage to Watson and Crick. We searched for Wittgenstein's grave. We went to Ely Cathedral, and the tavern Oliver Cromwell ran in the period before the English Revolution. The TCJF, and some timely networking at the AAAS show in Boston later in 2007, turned into this piece in The Economist in Easter 2008. I also wrote on climate change tech in the New York Times, a Q&A for Christian Century with John Polkinghorne and a Q&A with medical ethicist William Hurlbut for Technology Review.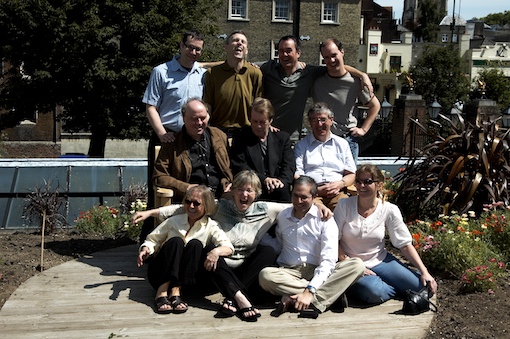 having a roaring good time in Cambridge, England. l to r: (seated) Julia Vitullo-Martin, Sandy Blakeslee, Ehsan Mahsood, Liz Gulliford; (kneeling) Andrew Brown, Richard Denton, Fraser Watts (Standing) Peter McKnight, Michael Fitzgerald, Paul Kvinta, Jeremy Manier. Not pictured: Juliet Eilperin, Sharon Schmickle, Brian Heap
The passport shows a detour to Frankfurt, Germany, on my way to a weekend in Weisbaden with my cousin and his wife prior to the final week of the TCJF. Weisbaden, it turns out, is home to the world's largest cuckoo clock: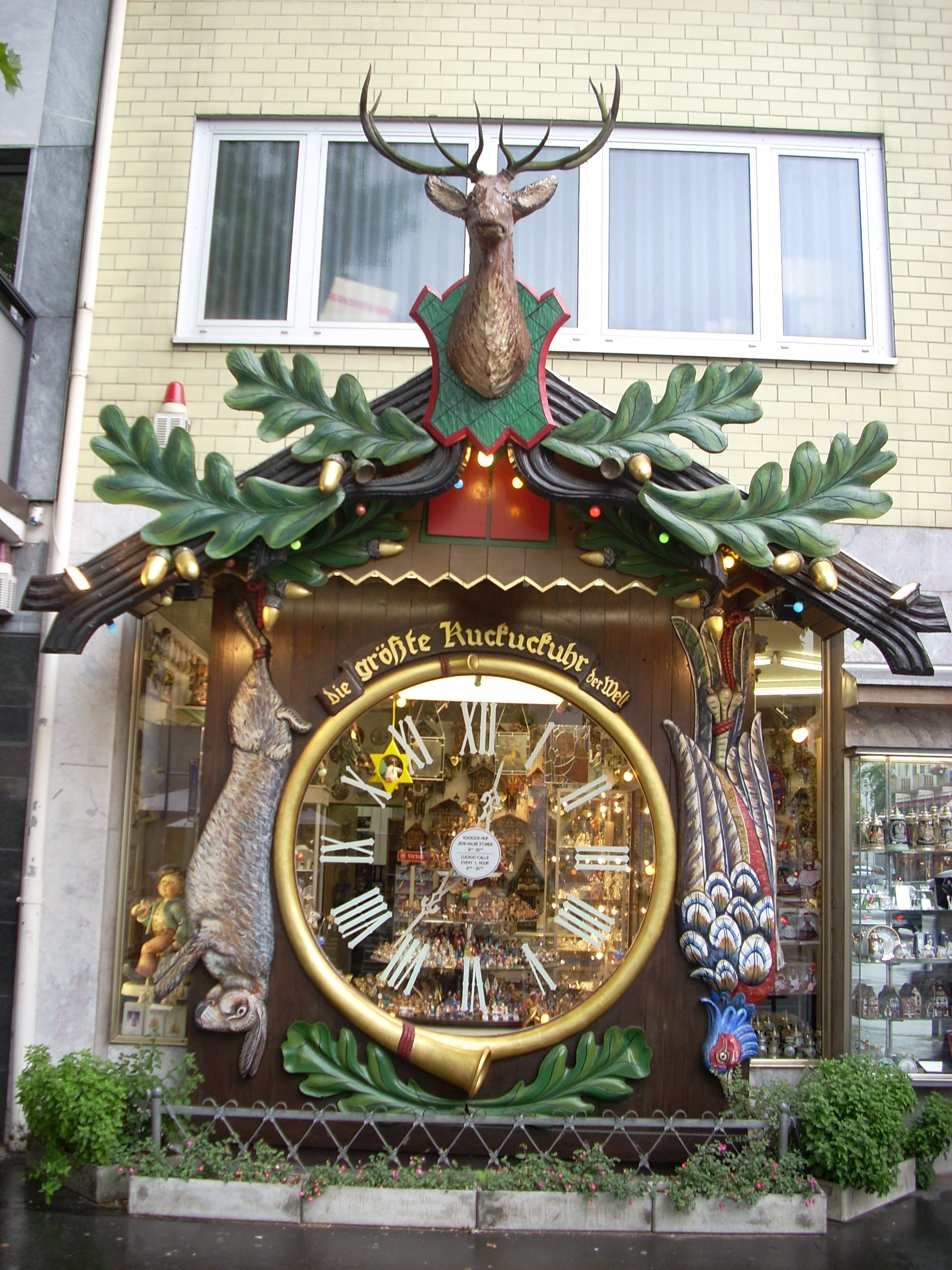 More on my passport's pages to come…all photos mine and can be used with attribution.