In November 2007 I headed off to Iceland to report for Fast Company on Iceland's efforts to create a hydrogen-powered economy. I know what you're thinking: 'Iceland in November, whoo!' Hey, this is Iceland in November: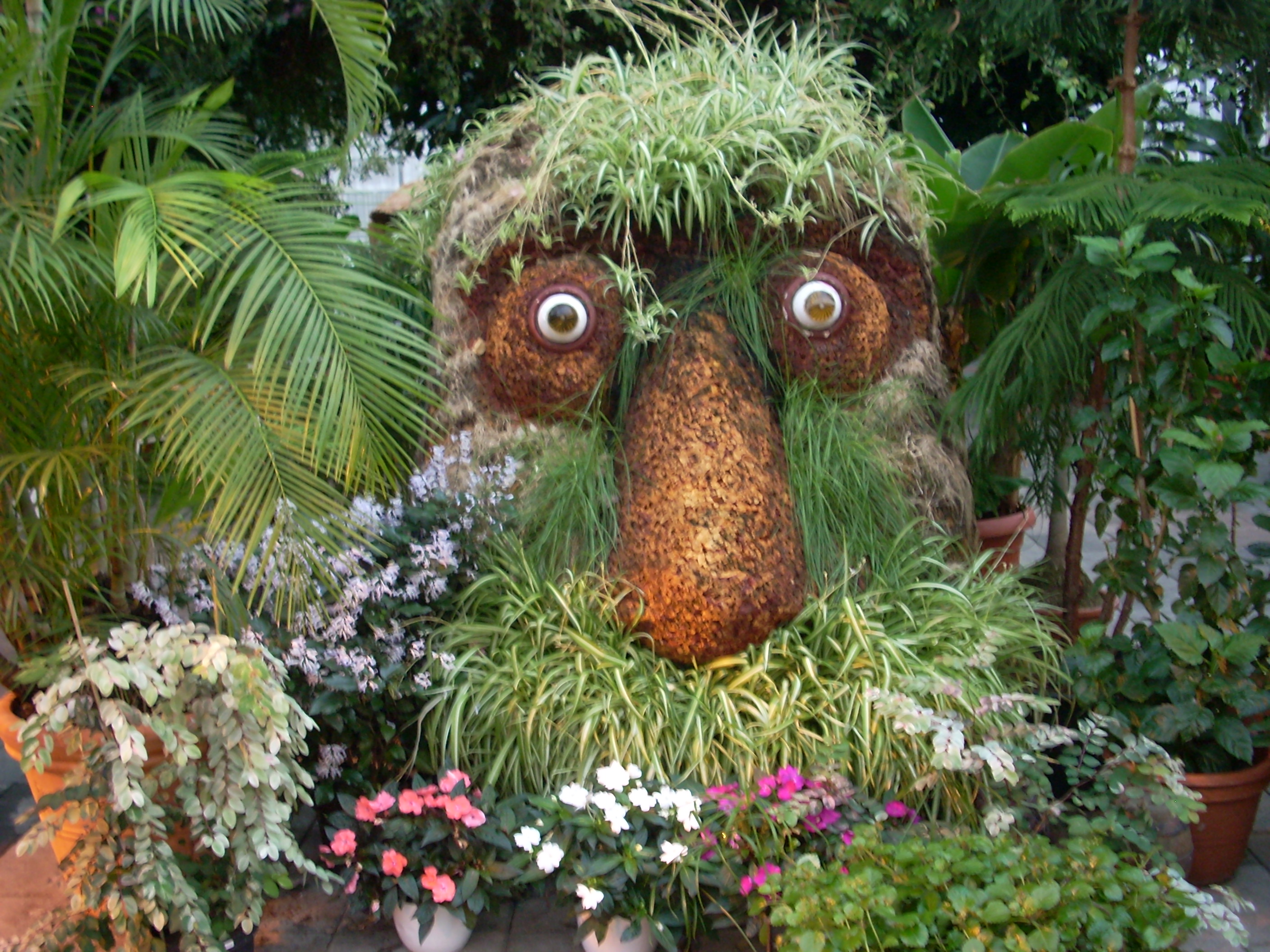 If you go to the right greenhouse on the Golden Circle tour. I spent most of one day on that tour, learning about the wildness of Iceland, its hard history and its Thingvellir, the world's first parliament. I saw Geysir, which didn't erupt, and Strokkur, which did.
I also hit the annual Eve Online user conference (eventually wrote about that company for Fast Company, though I've yet to do the big write-up I think the company deserves, as a prime example of the way Millennials will run businesses).
The tour turned out to be useful for the mood of my piece. I did some actual work in Iceland, as well. For instance, I became the first person in the world to rent a hydrogen-powered car. Happily for me, I was not the first person to crash his hydrogen-powered rental car.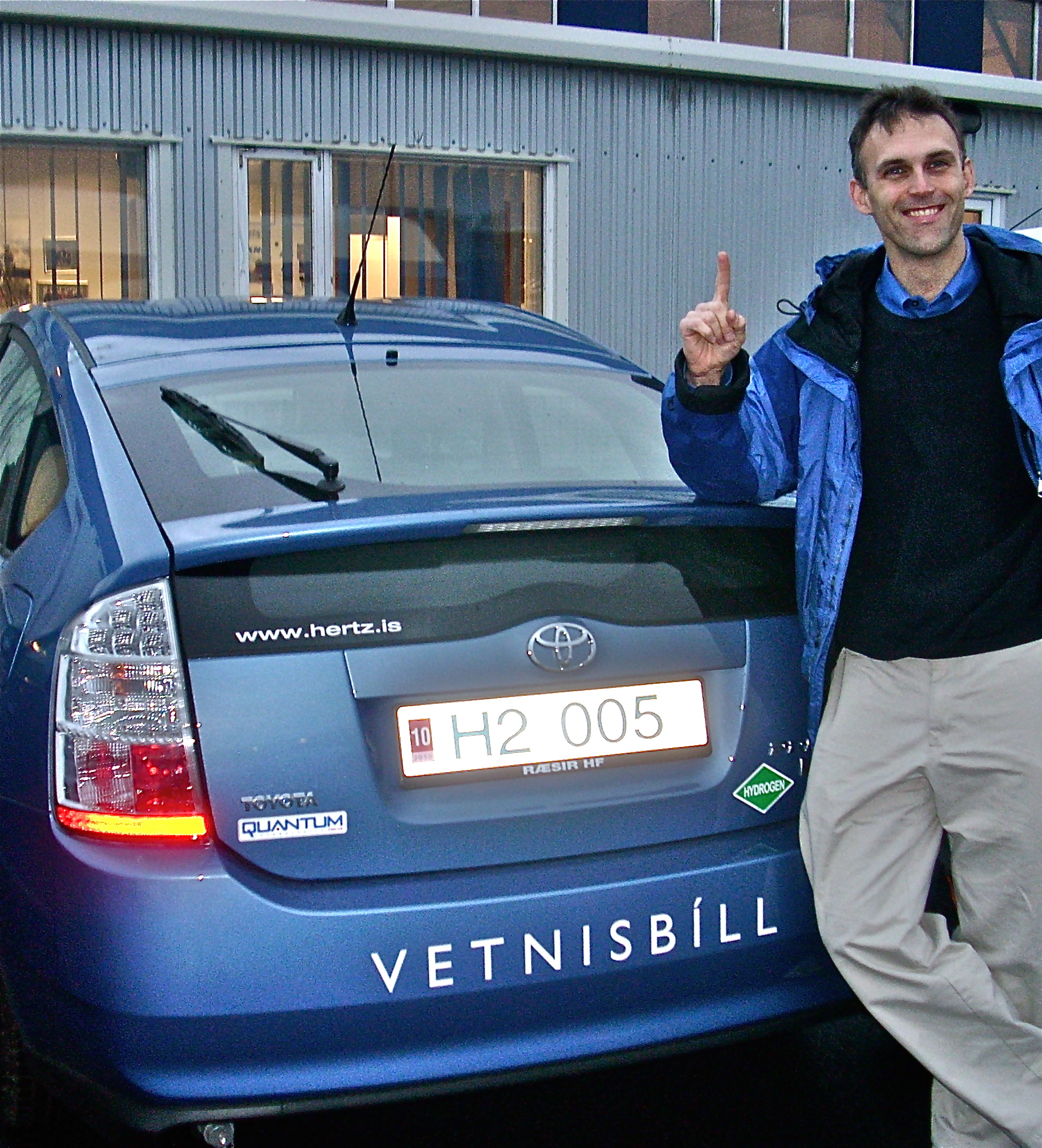 I stayed in the Hotel Holt, whose dining room served horse (but not whale), and featured one of the best collections of modern Icelandic paintings (the story is that starving artists used to pay in paintings for their meals and drinks). I had drinks at an ice bar (cold and kind of pointless), and basked in the Blue Lagoon (warm and really pleasant). On my last day, I went to the tip of Hallgrim's Church in Reykjavik. Nearby is the Einar Jonsson house, whose sculpture garden features Jonsson's gripping, often eerie works, like "Thor Wrestling with Age:"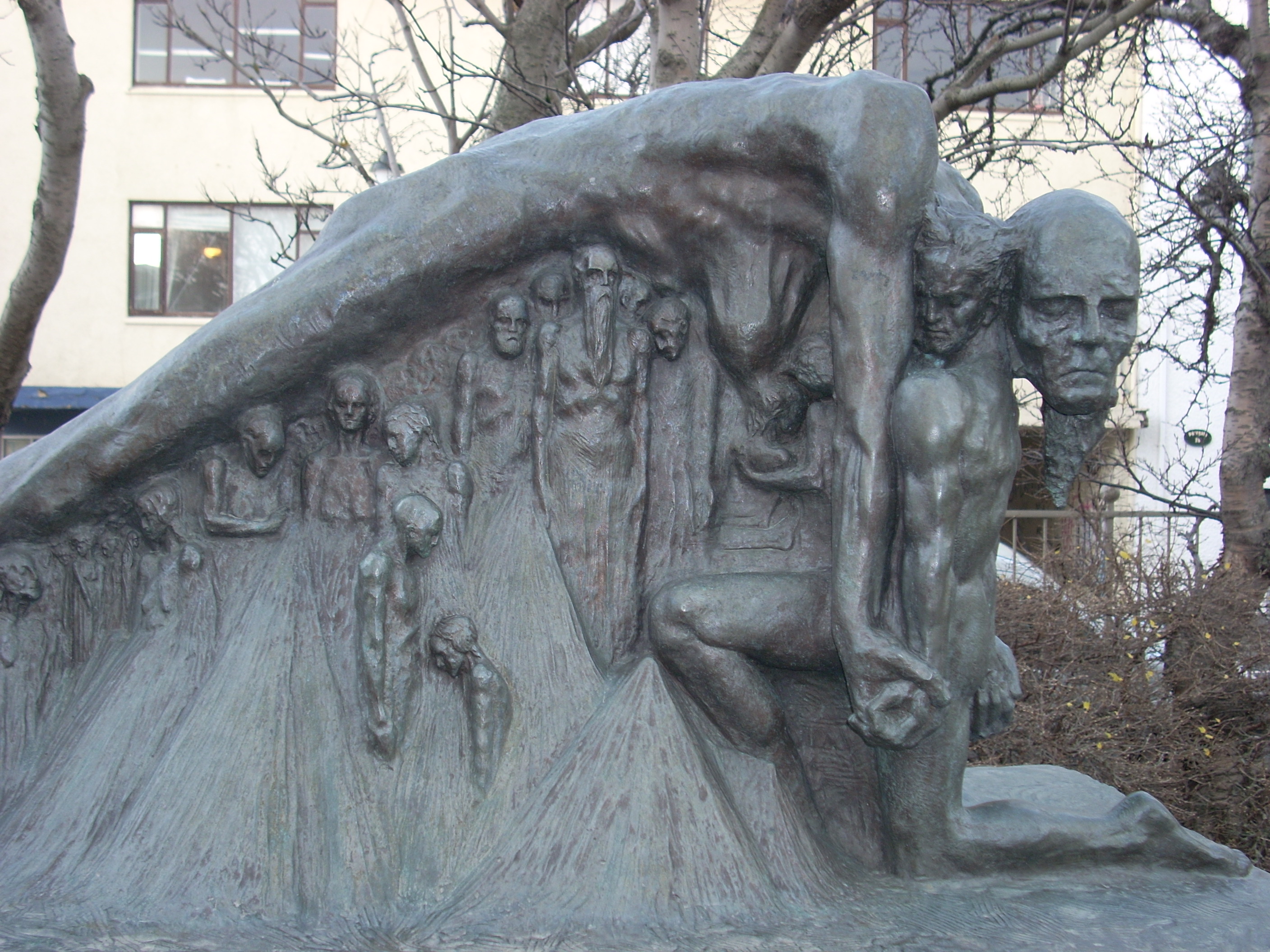 And I straddled the North American and European continents: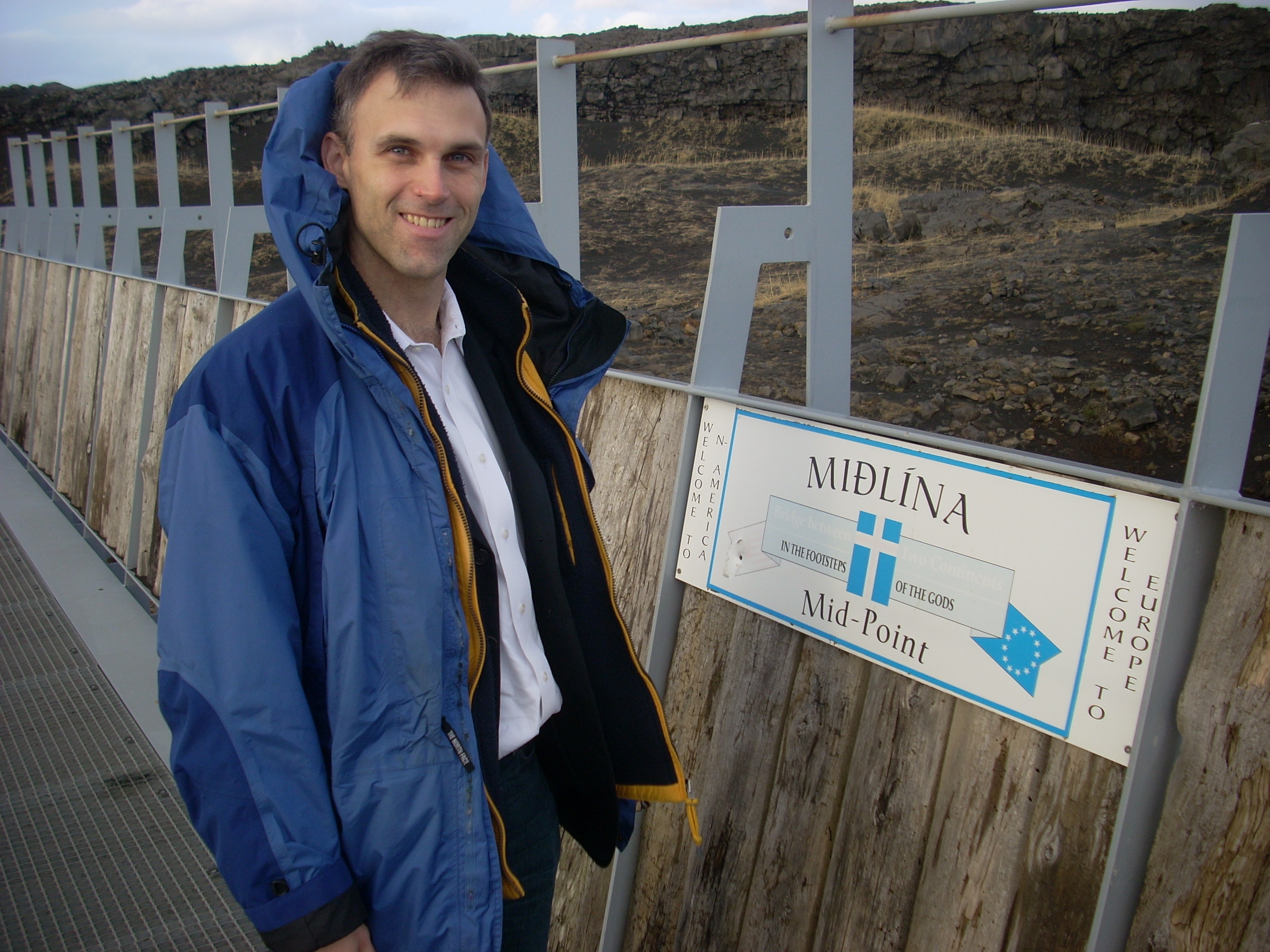 More on my passport and where it's taken me to come.
(All photos are mine, and can be used with attribution)